Basic Courses
---
Basic Sensuality
Basic Sensuality describes the ways in which we all create our emotional and experiential lives, including wins and losses, joys and sorrows. With increased insight, you may find that you can live more deliberately and create a life that truly gratifies you.

This course provides information on how to experience maximum pleasure in your own body and how to produce maximum pleasure in your partner. It describes and explores the functioning of the human nervous system and addresses societal attitudes and self imposed limitations around pleasure and in all areas of life.

Included is lecture and discussion of responsible hedonism, apparent sexual dysfunctions, training your partner to pleasure you sensually, safer sex practices, pursuing pleasure with consent, and the one no-vote, as well as many other topics.

Your goals are identified and addressed and you are encouraged to ask any questions you have. You will have homework to do in private on Saturday following the afternoon session.



5 consecutive days - one session/day Wednesday to Sunday

Wed. to Sat., 1 pm to approx. 4 or 4:30 pm Pacific
Sunday, 1 to 6:30 or 7 pm
---
Tuition:
$475/person


Prerequisites:
None


Currently offered:
November 15 - 19 Over Zoom or in person





"The greatest gift you can give your partner is your own totally turned on body."

- Vic
---
Fundamentals of Sensuality
Fundamentals of Sensuality is a one-day course on the nature of pleasure and includes a live demonstration of a woman in orgasm for one hour. The morning session is a lecture, with time for questions, explaining some of the research that led up to the development of this demonstration, first presented to the public in 1976. Also described is the ongoing investigation of the concepts and techniques used to train people to experience pleasure at the level of intensity and duration displayed on the stage. The afternoon session is devoted entirely to the demonstration, which shows that the amount of sensual pleasure available to an individual far exceeds the expectations commonly held in our society. A Morehouse two-hand "do" is described and demonstrated. Students are welcome to ask questions of the woman while she is in orgasm as well as the person manually stimulating her. Students report that witnessing the demonstration expands their willingness to experience more pleasure in their own bodies. Following the demonstration there is a short closing session.
Interview with Diana: Find out about the first coming demonstration and what led up to it in 1976. read >
| | | |
| --- | --- | --- |
| Day | Hours | Breaks (approx. times) |
| Saturday | 10am - 6pm | 1 - 3pm |
Tuition:
$485

Prerequisites:
None
Basic Sensuality is recommended


Currently offered:
Saturday, September 9





---

Demonstration:

Reviewers may attend just the demonstration
$100





Top
---
Mark Group Leaders Training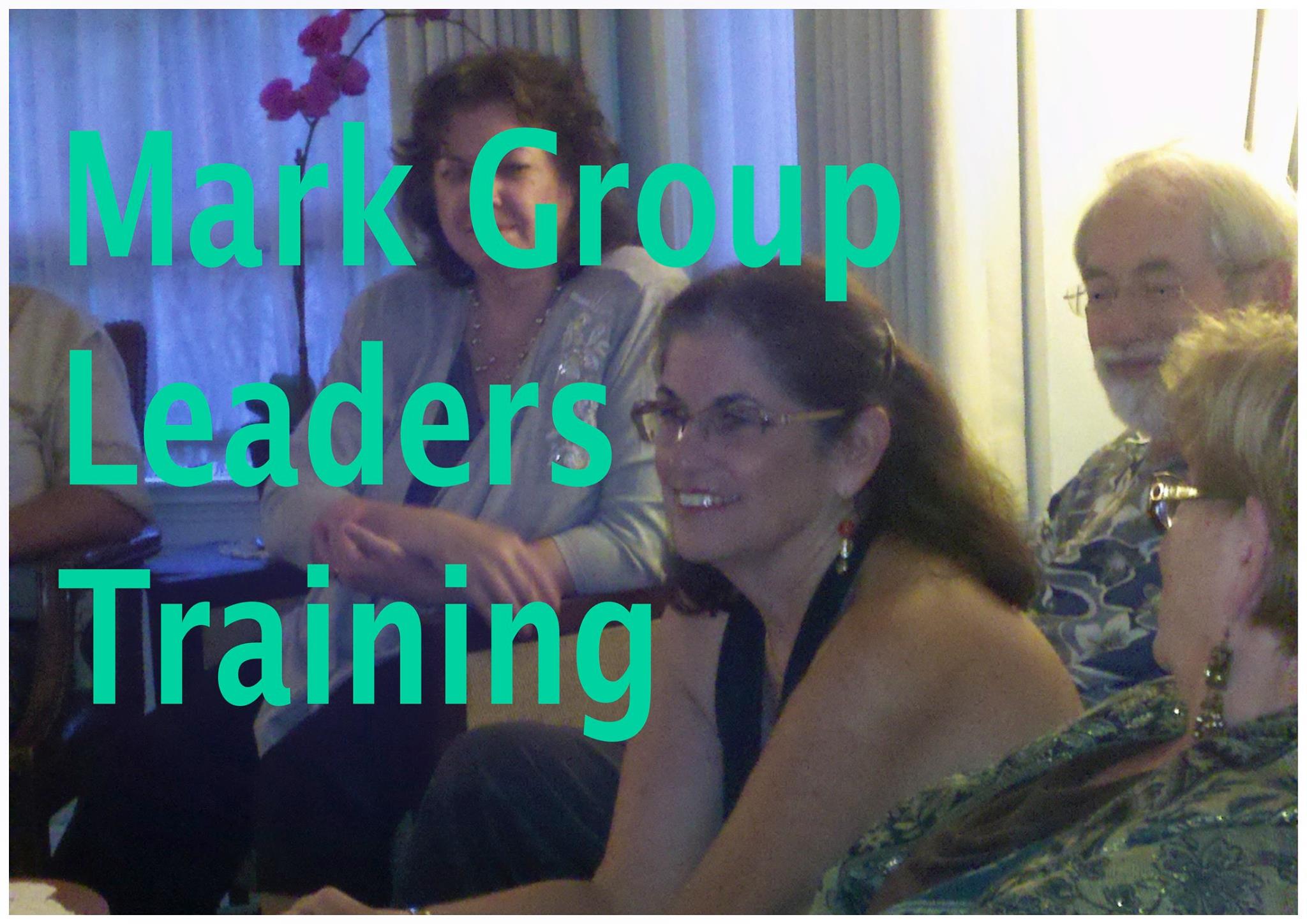 Mark Group Leaders Training is for anyone interested in running a fun and exciting Mark Group. Topics will include:
Origin of Mark Groups
Getting a group and having it flourish
Running a group and playing the games as designed by Vic Baranco
Fun activities you can offer group participants
Your questions will be addressed in the course and if more questions arise as you lead your own group, an advisor will be happy to answer them.'

Offered as a course on Skype as well as in person - to groups of 2 or more who are interested in running Mark Groups.

Day
Hours
Afternoon
or evening
Approx. 3 hours
Tuition:

$50/person
$200 minimum to set up a session for 4 people or fewer.




Prerequisites:
Participation in a few Mark Groups



Top
---
Afternoon with Vic
An Afternoon with Vic is a three-hour unstructured course designed to introduce students to the ideas and teachings of the late Victor Baranco, founder of Morehouse. Students are encouraged to ask questions on any topic of interest, and the teachers will endeavor to answer the questions consistent with Vic's information and enlightened viewpoints.
| | |
| --- | --- |
| Day | Hours |
| One afternoon session | 3 hours, 1 - 4 pm Pacific time |
Tuition:
$100
Prerequisites:
Basic Sensuality



Top
---
Presentation
A Presentation is a dialogue conducted between the student and selected instructors. Together they systematically investigate the nature of perfection, both personal and universal. The dialogue continues until the student comes to the realization of their own perfection and the perfection of all things, without qualification. One session.
Prerequisites:
None


Tuition:
$1800
($600 per hour, three hour minimum)



Can be taken over video-conference - currently available only in Atlanta - $1950



individually scheduled - please register only after scheduling.

Top
---
Private Hour
In a private and confidential setting students address their personal interests and issues. Whether it is with an individual student, a couple or a larger group, the teachers will see the rightness of all involved and offer winning viewpoints - Descriptions of what we have seen work in similar situations, and what we have seen not work, are offered for consideration.
Prerequisites:
None.


Tuition:
$200 per person, per hour
$300 per couple, per hour.



---


individually scheduled.

Individual:


Couple:




Top
Courses on Group Living
---
Experience the Morehouse-style lifestyle! You can get a firsthand window into life at Lafayette Morehouse including the More Philosophy and how it is put into practice in day to day life. Your experience begins with a brief orientation, followed by the Basic Sensuality course. During this intensive, you will experience an environment where people think you are perfect.
You will have "buddies" who will help plan your days so that you experience many aspects of Morehouse - from Mark Groups to groovies. You will have both structured and unstructured activities and there will also be formal course sessions to help you make the most of your time with us.
The course is 5 days long and includes Basic Sensuality the first two days.
You can plan a Window into Morehouse course after any Basic Sensuality* course.
You can join a Window into Morehouse course that's already happening or schedule one individually.


*If you've already taken Basic Sensuality and would rather begin your experience with a different course, please contact the Registrar.
Tuition
$2400 - includes Basic Sensuality or alternate course

Prerequisite:
Consent of Registrar


Not available at this time.


Top
---
Third Mansion
During its 40 years of experience in pleasurable group living, Lafayette Morehouse has experimented with a variety of approaches to creating a lifestyle that actually suits the people who live it, including the ability to continue to explore and implement alternatives as times and desires change.
The Third Mansion course describes the results of these experiments so far. Among the topics addressed are: time, sex, money, child-raising in a community and how the group has evolved using the one no vote system.
You will have the opportunity to examine what worked for us (and what didn't) and select tools and options you may want to adopt or modify to create the group living situation of your dreams. This information applies to groups of two or more people.
Also included are some of the elements of life in the Morehouse community, including a party, boxing, tennis, swimming and an hour demonstration of a woman in orgasm.
| | | |
| --- | --- | --- |
| Day | Hours | Breaks (approx. times) |
| Saturday | 10am - 10pm | 1 - 3pm |
| Sunday | 10am - 10pm | 1 - 3pm |
Tuition:
$650
Prerequisites:
One Course

Top
---
Housemothers' Course
This course is designed for a team of up to 4 people to take together. You will be introduced to all the ways we have found to pleasurably and successfully live communally. We will describe our Morehouse model, including our decision-making system of one no-vote and purchasing and owning property together.
Drawing on our more than 40 years of group living, we will answer your questions about the various ways, successful and not-so successful, that we have approached handling day to day life situations: from who is going to take out the garbage to pleasurably accomplishing communal goals to how best to gratify all the participants. The course includes 12 sessions, each devoted to a particular aspect of life in a group setting.
Six months of meetings with faculty advisors are included for students who complete the course and wish to be housemothers of a Morehouse or other group living situation.
| | |
| --- | --- |
| Day | Hours |
| Weekly sessions | 3 hours, evening or afternoon |
Tuition:
$8,600
Prerequisites:
Consent of instructors

Top
Advanced Courses
---
Man/Woman - A Conversation About Relationships and Gender
From the moment of birth, the shape of your crotch determines your set of responsibilities, expectations, obligations, and your share of privileges -- society's prejudice has direct bearing therefore on all our behaviors and expectations.

Man/Woman discusses male and female as socially created identities based upon a biological distinction. It examines the myths and realities underlying gender and describes the principles of mutually rewarding relationships.
Tuition:
$650 - over Zoom

Prerequisites:
Basic Sensuality


Recommended:
Getting What You Want


Hours:
Thurs. - Sunday, 1 - 4 pm Pacific time



Top
---
Getting What You Want
Getting What You Want is a one-day course that addresses what you really want and what it would take to have it. Intention, communication, and commitment are key elements in the process of goal attainment and are described and demonstrated in the course. In a fun way, the students are given the opportunity to apply the principles learned and to receive feedback on their efforts. The course also addresses the topics of happiness, connection and intimacy.

"True intention is demonstrated by attainment."

- Vic

New 3-day expanded version!
Tuition:
$475

Prerequisites:
Basic Sensuality

Top
---
Hexing
Hexing is a conceptual game that people are playing unconsciously all the time to control and manipulate others' emotional responses. To the extent that you control hexing, you control your universe. The course shows you how to hex and bless deliberately in your communications to create desired effects. Through structured games you learn the power dynamics of social groups and how best to profit from any position. The history, technique, structure and application of hexing in various contexts are also examined. Even though its origins are in ancient ritual practices and it's commonly dismissed as obsolete mythology, hexing is widely practiced in modern society in such areas as advertising, politics, flirtation, medicine, religion, etc.
| | | |
| --- | --- | --- |
| Day | Hours | Breaks |
| Sat. & Sun. | 10am - 6pm | 1 - 3 pm |
Tuition:
$525
Prerequisites:
Basic Sensuality





Top
---
Jealousy - new, two-session course!
Jealousy affects us all at one time or another and it tends to be a fairly torturesome experience, often accompanied by a feeling of betrayal and misplaced trust. In this new course, we will take a deep dive into these ideas and consider how to profit and even enjoy situations where jealousy might arise. The course is two sessions over two days, one 3-hour session/day.

The ultimate price of pleasure is enjoyment.

- Vic

Top
---
Menopause - A Gateway to Good Times!
Menopause is a natural progression in a woman's life about which there are many cultural prejudices. Everyone is directly or indirectly affected by menopause, whether they are anticipating it, experiencing it first hand, or relating with someone who is, be it a partner, friend or family member. This course explores menopause as an opportunity for a woman to increase the pleasure in her life, sensually and in her most important relationships. Menopause can be the beginning of a woman's greatest freedom, creativity, and self-expression. The course information is geared to everyone, of any age and either gender.
| | | |
| --- | --- | --- |
| Day | Hours | Breaks (approx. times) |
| Saturday | 10am - 6pm | 1 - 3pm |
| Sunday | 10am - 6pm | 1 - 3pm |
Tuition:
$650
Prerequisites:
Basic Sensuality


Now also available over Skype - for a group of approx. 8 people.
Please contact the Registrars for more information.



Top
---
Love for Sale - Half-Price
Love has the highest emotional value in our culture, yet to most of us it is surrounded by mystery. Although we revere and desire it, most people feel out of control of it. Many hope their lives will be blessed with love.
At the same time, they fear that it may be elusive or too expensive to obtain, and too difficult to keep up. Many of us don't know how to have love be ever-expanding, without which it is likely to end in disappointment.
Love for Sale - Half-Price offers ways we have seen to bring the love you imagine into your life, at much less cost than you might have guessed, and to have it thrive and grow.

It's a privilege to love.

- Cindy

There is no scarcity of love; the more you give, the more you get. The goal in loving is to love; the reward is standing in front of someone who is perfect.

- Vic

Top
---
Oestrology
This course describes a frame of reference that explains human experience. It illuminates the dynamics between male and female players and their far-reaching implications, addressing marriage/monogamy, law, insatiability, inferiority, defensive behavior, surrender and the fundamental triad.
| | | |
| --- | --- | --- |
| Day | Hours | Breaks (approx. times) |
| Saturday | 10am - 6pm | 1 - 3pm |
| Sunday | 10am - 6pm | 1 - 3pm |

"You are enlightened when you figure out the best possible thing you can do for yourself is insert love into the world."

- Vic

Top
---
A Glimpse of Seeing
"Seeing is admitting what you know. Love is the light by which you see. The quality of your life is dependent upon the quality of action."
If you find yourself bumping into things in a dark room, you could... turn on the light! The Glimpse of Seeing is the light switch of life.
This 15-week course provides you with the tools to see more clearly and the opportunity to use them; to shine a bright light on your life and all that happens in it. Honing your ability to see life as it happens enables you to play your hand better and enjoy life more.
By analyzing common media forms like movies, television, advertising, and poetry, in addition to your own life and the lives of your buddies in the course, you will develop a more objective way of seeing yourself and the world around you.
There is homework for each session - done alone and collaboratively. Weekly writing assignments will serve to refine your ability to see.
One course session/week + homework

The length of time for each session is determined by how long it takes - usually about three hours.

Students may anticipate spending approximately 5 or 6 hours/week on assignments outside the class.

Seeing is the portal to creativity, intimacy, confidence, and more fun.




Top
---

"Fun is the goal, Love is the way" sounds nice, but what does it really mean?

How could you possibly live in today's complex world and even entertain the notion that fun is the goal, let alone imagine living your life that way? Isn't fun something you have when all else is handled? Maybe on the weekend after you've caught up on the week's chores...

When Fun Is the Goal… Lab offers a revolutionary approach to living your life with pleasure in mind, no matter the circumstances. With help from inspiring video clips from Vic, Cindy, and Brian, the teachers will describe perspectives to make fun and pleasure a constant in your life, rather than relegated to some small compartment.

The weekly homework assignments will provide practical experience in approaching your life with fun as the goal which will make your days more sparkly, your relationships more intimate, your sense of meaning and contribution more deep.

This course is a roadmap to more fun.
Prerequisites:
Basic Sensuality
Man/Woman



Recommended:
Presentation


Tuition:
$1500


Courses with Cindy Baranco
---
Darshan
A Darshan is a Q&A format course where you can ask Ilana, Alec, & Marilyn, Morehouse's senior teachers, any questions you have about any aspect of your life. They will draw upon their personal experiences and viewpoints to offers real life practical applications of the concept of perfection to everyday experience and describe how you can have more fun and pleasure in everything you do.
Known as "IAM", Ilana, Alec, and Marilyn have devoted their lives to studying and implementing the More Philosophy. They lived with and were trained directly by Vic and Cindy to carry on and further the philosophy and courses. Currently, in addition to teaching the higher-level courses, they are mainly engaged in training the next generation of Morehouse teachers.
2 hours, in the afternoon or evening.
tr>
Tuition:
$150
Prerequisites:
One course

Top
---
Gift of Time: Looking with New Eyes
"Always remember to do everything you want to do. When death comes, you'll be relieved because you'll be so tired."
— Things I've Heard Vic Say, Volume V
It is a commonly held belief in our society that after a brief period of youth each of us is destined to a declining quality of life. The Gift of Time was originally written and presented by Dr. Victor Baranco in 1990 to consider life as an ever-expanding experience of good. Vic believed that this choice was available to anyone willing to hold alternative points of view.
Cindy Baranco has continued with the same keen observance of life so characteristic of Vic and has created an additional body of information on this subject. Cindy is particularly interested in the tendency of adults to act more and more genderless as they age and will present her ideas on having more of the sparkle of life by continuing to enjoy the fun of gender and maintaining sex as a possibility. She will describe how all the flavors of relationship and experiences you've dreamed of are available to you if you will look with new eyes at the people already in your life. This is a unique opportunity to hear Vic teach, along with Cindy's perspectives - both from years of living with him and from her personal and ongoing exploration of responsible hedonism.
In The Gift of Time, Vic said, "Everybody who's young is working and studying hard to get to be a good older." The prospect and subject of aging is pivotal to people of all ages.
The Gift of Time is a two-day video course. On Saturday we will present Vic in the original first sessions of the course. Sunday will be two sessions that were developed by Cindy & friends and recorded in March 2007.
Day
Hours
Breaks (approx. times)
Saturday & Sunday
10am - 6pm
1 - 3pm

Tuition:
$650
Prerequisites:
Basic Sensuality
Man/Woman
Consent of Registrar


Recommended:
Getting What You Want



"Looking with new eyes: there is no end to how good life can be if you find it good in the first place"

- Vic



Top



---

Audience with Ilana, Alec, & Marilyn

An Audience is an intensive course particularly appropriate to students who intend to make dramatic improvement to their lives. In this course a small group of students engage in a confidential dialogue with Cindy and friends over several days. The content and duration of the conversations are predicated by the interests of the students. Cindy answers questions and offers viewpoints on the practical application of the More Philosophy. With a deepened understanding of perfection, fresh perspectives are brought to the specific life situations of the participants.

A recording of the Audience sessions is provided so if they wish, students can review the info again and again at ever deeper levels of understanding.



Top



---

Sunday with Cindy: the Crimp

"God did his last work on Saturday; it's been Cindy ever since...oops, I mean Sunday."

- Things I've Heard Vic Say, Volume V

Vic and Cindy actively continued their evolving research all the way to Vic's death. Since then, Cindy has gone on to illuminate Vic's insights by giving them the full balance of a feminine voice and adding her further observations.

Cindy has become increasingly aware that there are layers of understanding that continue to expand her experience of joy and fulfillment. In Sunday with Cindy she shares some of her conclusions to date. She describes those parts of her research that have resulted for her in personal breakthroughs in happiness, love, sexual pleasure and embracing change. Cindy shares the processes she has found effective in bringing about these increases so that anyone willing to do the work can reap this bounty as well.

A pivotal subject of the course is what Cindy has named "the crimp". She has found that this product of social prejudice affects and limits all aspects of the lives of both women and men. She has given this nearly invisible set of viewpoints a shape and will show that if a person is simply aware of the phenomenon a new level of liberation and light-heartedness becomes available.

Sunday with Cindy: the Crimp is a video presentation of the original course held in Oct. 2008.

Report on Sunday with Cindy: the Crimp: A report on the original course and on-line study group. read >

| | | |
| --- | --- | --- |
| Day | Hours | Breaks (approx. times) |
| Sunday | 10am - 6pm | 1 - 3pm |



Top



---

Saying Yes to Pleasure with Lab

Cindy Baranco's Saying Yes to Pleasure course, first presented live in March 2011, offers a description of how to have more love, fun and pleasure in all areas of life. Cindy identified a recent shift: there is now a "yes" where for a long time there had been a "no." This realization creates a renewed sense of optimism and the power to dramatically alter the perception of your whole life for the better. Cindy also described how to be interested and fully engaged in your relationships and in your life, making them more meaningful and fun.

The new five-week Saying Yes to Pleasure lab course is designed to be a transformative experience wherein you will gain more confidence and proficiency at using the tools and adopting the attitudes that guarantee ever-deepening intimacy in your life. With other students, interested in having the best life has to offer, you will watch the entire original information-dense course on video, spread out over four of the five weeks.

The homework assignments and subsequent classroom discussions are designed to practice opening up lines of communication between you and the other students - if you take the course with a partner, much of the homework can be done with each other to strengthen and deepen your connection. Your thoughts and experiences have value and you will discover how to communicate them to bring about the intimacy that each of us craves. Seeing yourself and one another more clearly in an environment where you are each found right, will bring a new level of compassion to your relationship and make available unrecognized reserves of love.

In our experience of this process, if you are a couple who loves each other, the spark that you think may have diminished between you will rekindle (and maybe even burst into flames!) A significant friendship may become more meaningful than ever before. The process is equally impactful taken as an individual and using the other students in the course to hone relationships skills.

Sharing the experiences of your journey in the classroom and on the confidential online student forum (limited to course participants) will create a support group with the same goals: having more fun and intimacy in life.

This course is for singles who want to examine & practice the tools to have deeper relationships, couples who want a deeper sense of connection, or any two or three people who want to take this journey of self-realization together.

| | |
| --- | --- |
| | |