Speakers Bureau
Lafayette Morehouse is pleased to announce the Speakers Bureau - a new and exciting service offered by our community. Our team of speakers are prepared to offer short presentations based on our 40 years of research on various aspects of pleasurable group living including such topics as communication, sensuality, couple & significant other relationships, money, and power. Each presentation is specifically tailored to address those aspects that are of the greatest interest to the audience. Following our talk, we welcome questions. If you are interested in having us speak to your group, or you know of a group that might like our services, please contact the registrar.
Some of our Speakers
---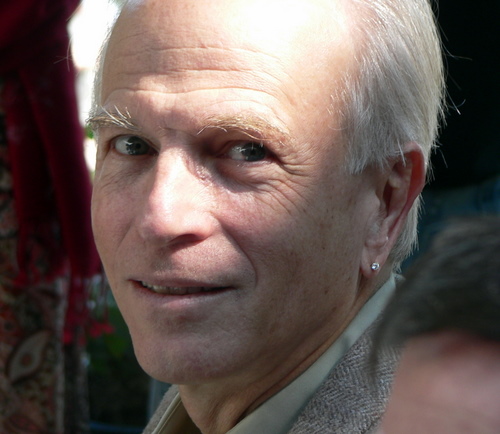 Alec Van Sinderen has been a resident of Morehouse since 1971 and is a senior faculty member. In conjunction with Cindy Baranco and his long-time life partner Marilyn Moohr, Alec has been very active in social research and course development. Alec is an active member of the Sensuality Department.

Alec and his wife Jackie met and fell in love at Stanford University, joined the Peace Corps, and moved into Morehouse where they raised their family and created the lifestyle that best suited them. He has a BA in Political Science from Stanford University, an MPA (Master's Degree in Public Administration) from Syracuse University, a PhD in Lifestyles and a PhD in Sensuality from More University. He was a civil rights worker with CORE (Congress Of Racial Equality) in summer of 1965 in Tallulah, Louisiana and spent two years as a schoolteacher in Ethiopia with the Peace Corps.
---
Marilyn Moohr Marilyn Moohr has lived in Morehouse since 1970. She is a senior member of the faculty and a member of the Sensuality Department. Marilyn is active in research and course development. With the support of the group Marilyn has had extensive experience in cultivating and maintaining pleasurable relationships in circumstances usually considered challenging. Marilyn co-authored several articles for Communities Magazine about divorce, living with elderly family, and mental health. The freedom to design a relationship within Morehouse that truly suits everyone involved has resulted in Marilyn living with her life partner Alec, with his wife of 48 years, Jackie Van Sinderen, being one of the couple's best friends. Their most intimate relationship is with Cindy Baranco, the leader of the Morehouse community.

Marilyn graduated with Honors from Swarthmore College and earned PhDs in Lifestyles and Sensuality from More University.
How I Found Morehouse, by Marilyn
---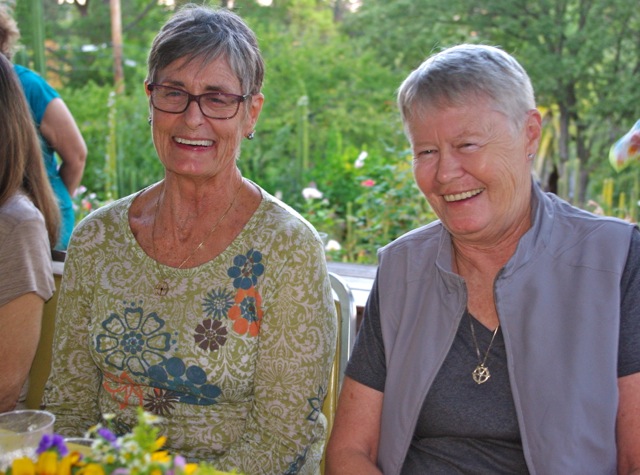 Jackie Van Sinderen Jackie Van Sinderen has been a resident at Lafayette Morehouse since 1971. As the head of the Sensuality Department, Jackie is very active in sexual research and training as well as course development within the Sensuality Department. Jackie and her husband Alec fell in love while at Stanford University and immediately went to Peace Corps Ethiopia following their graduation, training, and marriage in 1967. Jackie earned a Masters in Teaching while at Syracuse University following the Peace Corps and later received PhD's in Sensuality and Lifestyles from More University. While living in Morehouse Jackie and Alec have researched social groupings and relationships; Jackie currently lives with her partner, Chris. Jackie is an avid swimmer and gardener.
Chris Anderson Chris Anderson attended Penn State University until 1970 when she moved to California and discovered Morehouse. Chris has a Masters in Communication and a doctorate in Sensuality from More University. Chris is active in the Sensuality Department as a teacher and trainer. Chris is a grandmother of three and loves cooking and gardening. Chris lives with Jackie Van Sinderen.

Top
---
Ilana & Jack Firestone have been living at Lafayette Morehouse since 1981. They are senior teachers of the More courses. Jack is a bodyworker and Ilana is also the community webmaster. Ilana was a co-author of an article for the Family issue of Communities Magazine, March 2010. They both graduated from the City University of NY, he with a Fine Arts degree in Theatre and she with a degree in Mathematics. They later earned PhDs in Lifestyles and Sensuality from More University.
---
Judy St. John has lived in the Lafayette Morehouse community since 1981. She obtained a degree in psychology from SUNY Buffalo in 1979 and a PhD in Lifestyles from More University in 1990. She had a successful career as a computer programmer, is currently on the teaching staff and the Registrar for Lafayette Morehouse. She married a fellow resident and has a son who was born and raised in the community who now attends college in NY. Judy is an avid tennis player, yoga practitioner, aspiring stand-up comedian and enjoys games of all types.
---
Colin Selig graduated from Tufts University in 1987 with a degree in philosophy. In 1992 he started a Morehouse in Philadelphia and 7 years later moved into the Lafayette community to further his studies. He is on the teaching staff, has taken responsibility for much of the upkeep, design and development of the 25 acres of communal property, and does metal sculpting in his spare time. Click his name above to check out his sculptures.
---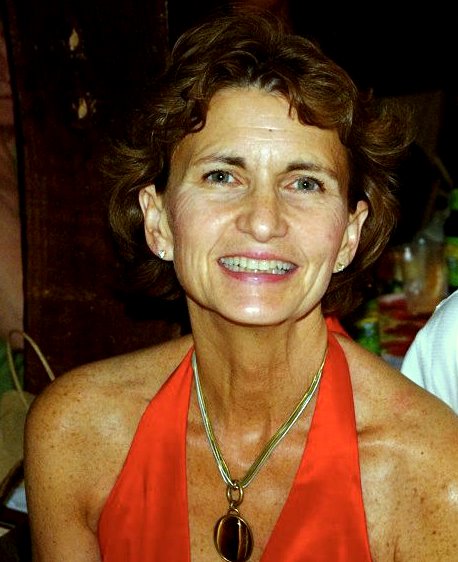 Janet Raibaldi has lived in the Morehouse community since 1995. A 21 year business career culminated in her position as vice president of a multi-billion dollar corporation. After living with her husband for 7 years and subsequently living alone after the end of her marriage, she sought out communal living for greater personal satisfaction and fun and moved into the Philadelphia Morehouse. In 1998 she moved to Lafayette Morehouse. In addition to teaching Morehouse courses she is also the Executive Director of Turn On To America, an all-volunteer nonprofit charity that feeds, houses and clothes needy families and individuals in the San Francisco Bay area.

Top
---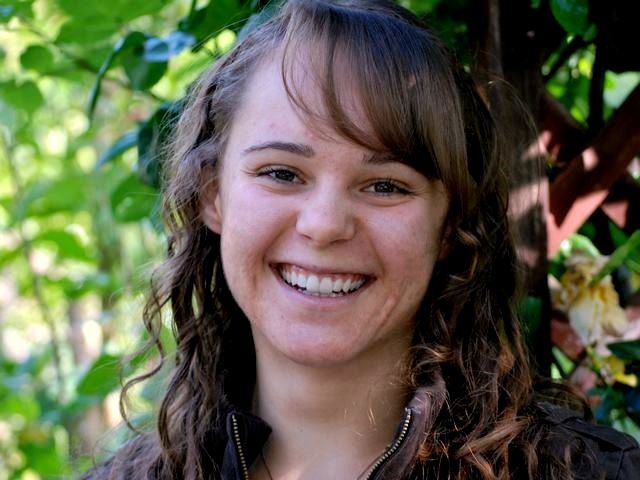 Sugar Goens-Baranco is Victor Baranco's daughter and was born and raised in the communal nursery at Lafayette Morehouse. Throughout high school and college she has been a straight "A" student. As an adult she decided to take a responsible role in the More community. She is an active and popular leader of communication groups called Mark Groups. Sugar is presently undertaking teacher training for Lafayette Morehouse while also attending Diablo Valley College. She looks forward to attending Cal Berkeley in the fall.

How I Got Into Cal, by Sugar
Boris & Sugar, a pre-borange interview
What's in a Name, a video.

---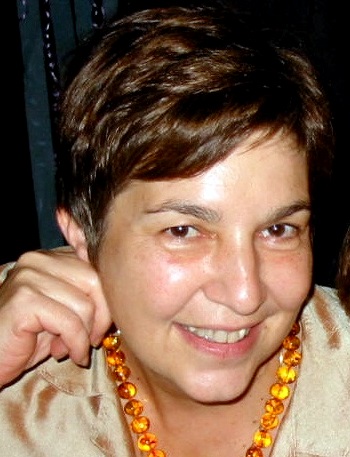 Kassy Shekeloff has been a resident of Morehouse since 1971. As a teacher of More courses for nearly 40 years she is a senior faculty member and collaborates in developing More courses. She holds both a Bachelor degree in Communication and a PhD in Lifestyles from More University.

A Perspective, by Kassy.
---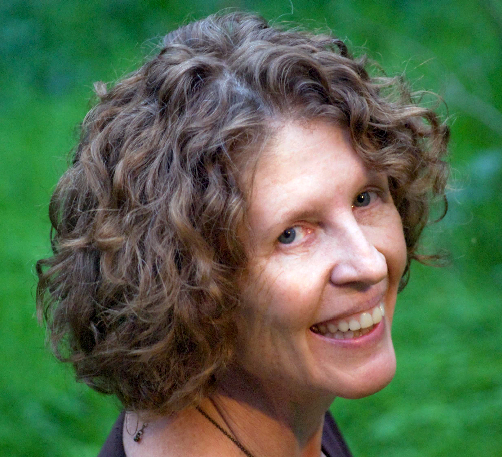 Ruth Perelstein moved into the Oakland Morehouse in 1981 and in 1983, she and her fiance Marty became housemothers and then married there. In 1984, they moved into Lafayette Community. Ruth is on the faculty and a member of the Sensuality Department, holding a Bachelor's degree in Communication, and PhDs in Lifestyles and Sensuality from More University.
---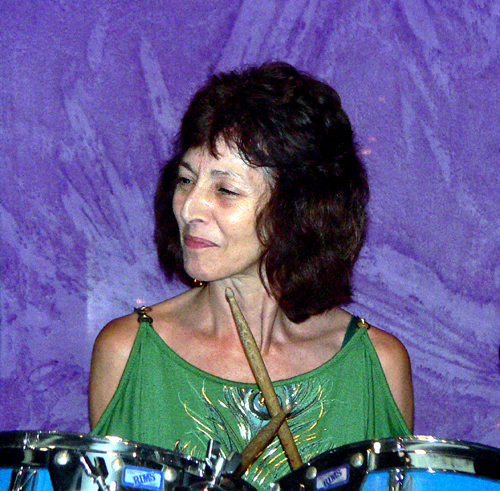 Judi Corey has been involved with Morehouse since 1973. She is a teacher in the Sensuality Department. Judi earned PhDs in Sensuality and Lifestyles from More University. She graduated from Rutgers University/Livingston College with a BA in psychology. Judi has a long history in the performing arts, including ballet, choreography, and being the star of the Random Dancers. Additionally, Judi is the drummer of the Random Band.

Top
---
Millie and Jonathan Gross met at a Mark Group in 1990 and joined the New York Morehouse in 1991. They moved to Lafayette Morehouse in 2000 and then to the Hawaii Morehouse in 2002. They are in training to teach More courses. Millie has a Bachelor's in Psychology from Kalamazoo College. Jonathan graduated from SUNY Plattsburg with a degree in Sociology. He worked as a technical consultant in the telecommunications industry for 12 years.
---
Oceana Lott has lived communally in the Bay Area since 2001. She has made Morehouse her home for the last four years, the last two of which she was the housemother of the Oakland Morehouse. Oceana just moved to Lafayette Morehouse. Oceana has led Mark Groups and is currently training to teach More courses. She has undergraduate and graduate degrees from Seattle Pacific University in political science and human resource management. She has done post-graduate work at the California Institute of Integral Studies in the areas of psychology and spirituality.
---
George Sawyer was introduced to Morehouse in 1992 in Boston, MA and has been living communally since 1993. He lived at Lafayette Morehouse and then on his own for a while after which he shared the role of being the housemother of the Oakland Morehouse with Oceana Lott. He & Oceana are now living at Lafayette. He leads Mark Groups, teaches a number of courses in the Lafayette Morehouse Sensuality Department and is actively training to teach other courses. George attended the Massachusetts Institute of Technology and enjoys a telecommuting career as a high-tech sales executive.
---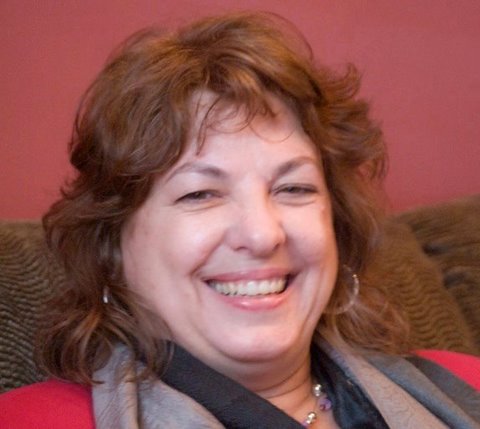 Lynne Goodman lived in the New York Morehouse for 18 years, the last seven of which she and her husband took the leadership position of being the "housemothers." They have led many Mark Groups, introductory social evenings held around the country. Last year they moved to the Bay Area to live at the Oakland Morehouse. Lynne graduated from Oberlin College with a degree in English. She is now a graphic designer.

Top
---
Gerry Goodman attended his first Mark Group in 1987. He knew he was hooked when they not only noticed that he viewed women as his highest priority but that they considered this a righteous life devotion. He breathed a sigh of happiness that he'd found a home. Gerry and his wife Lynne have led hundreds of Mark Groups. They were housemothers of the New York Morehouse for seven years before deciding in 2010 to move to California and live in the Oakland Morehouse. Gerry's blog tells the story of their new life on the West Coast. He is currently a member of the Lafayette Morehouse Speakers Bureau.
---
The speakers tell of their own experiences and research with group living; they do not represent Lafayette Morehouse Inc.